Accreditation
Click here to access the DEAC Student Achievement Disclosure for the Public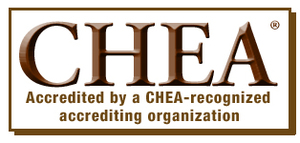 Viridis Graduate Institute is accredited by the Distance Education Accrediting Commission (DEAC). On June 21, 2019, the Commission awarded to Viridis Graduate Institute initial accreditation for a period of three years, through June 2022. At this time, Viridis will undergo its second required accreditation process.
Accreditation by DEAC is a reliable indicator of the value and quality of the distance education that an institution offers. In receiving this initial grant of accreditation, VGI has demonstrated its commitment to educational standards and ethical business practices that assure quality, accountability, and improvement in higher education.
The Distance Education Accrediting Commission is listed by the U.S. Department of Education as a recognized accrediting agency. DEAC's scope of recognition by the Secretary of Education is the accreditation of postsecondary institutions in the United States that offer degree and/or non-degree programs primarily by the distance or correspondence education method up to and including the professional doctoral degree.
The Distance Education Accrediting Commission is recognized by the Council for Higher Education Accreditation (CHEA - http://chea.org/). DEAC's scope of recognition by CHEA is the accreditation of higher learning institutions in the United States and international locations that offer programs of study that are delivered primarily by distance (51 percent or more) and award credentials at the associate, baccalaureate, master's, first professional, and professional doctoral degree level. The DEAC is also recognized by the International Network for Quality Assurance Agencies in Higher Education (INQAAHE), a world-wide association of over 280 governmental and private organizations that promote and advance excellence in higher education through the active support of an international community of quality assurance agencies and the promotion of quality assurance for the benefit of higher education institutions, students, and society at large.
The scope of VGI's accreditation extends to the following degree programs:
Master of Arts in Social Sciences with Emphasis in Ecopsychology and Environmental Humanities
Doctor of Arts in Ecopsychology and Environmental Humanities
What Accreditation Means
Accreditation is a private, voluntary, non-governmental peer-review process that reviews the educational quality of an institution or program. In the United States, accreditation is the primary means of assuring educational quality. Accreditation status confirms that an institution has voluntarily undergone a comprehensive self-study and peer examination that demonstrates the institution meets standards of accreditation. To receive accreditation, the institution must clearly demonstrate that it has established educational goals; offers formal, organized learning experiences and services that enable students to meet these stated goals; and that students and graduates have benefited from the learning experiences provided. Furthermore, accreditation assures that an institution operates on a sound financial basis, has approved programs of study, qualified instructors, adequate facilities and equipment, ethical recruitment and admission policies, engages in continual improvement through self-evaluation and planning, and promotes its programs truthfully. DEAC accreditation is institutional. It covers all distance education programs offered by an institution.
Distance Education Accrediting Commission
1101 17th Street NW, Suite 808
Washington, DC 20036
Phone: 202-234-5100
Email: info@deac.org
Student Refund & Cancellation Policy
Learn more about accreditation from the experts at DEAC
"DEAC is pleased to offer an informative video segment on the benefits of distance education and the importance of accreditation. This segment was jointly produced by DEAC and the Leading Edge Series in April 2015. The Leading Edge Series is an independent program provider for public television that featured DEAC in an educational documentary program area to help expand consumer knowledge about distance education and accreditation."