Alumni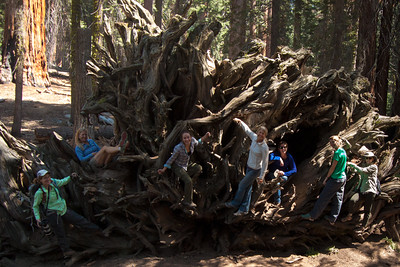 Viridis Graduate Institute Alumni Association
Mission of VGIAA
Viridis Graduate Institute Alumni Association promotes the field of ecopsychology through supporting VGI graduates and students and furthering the mission of VGI. Confronting destructive narratives that disrupt the relational nature of humans and the ecological world, and imagining new ways of seeing, requires multiple levels of support through the academic community. As a body of ecopsychology scholars, teachers, and practitioners, VGIAA seeks to nourish the soil and soul of the school community and contribute to the wider field of ecopsychology.
What Alumni Are Doing
Dr. Rodriguez is a graduate of the Doctor of Arts program and serves on the faculty of Viridis Graduate Institute.
Laura is the Events & Education Coordinator Black Swamp Conservancy, as well as co-founder of Taproot: A Source, an online community that fosters healthy engagement with ourselves, each other, and our world.
Dr. Laura Rodriguez created a series of videos about Ecopsychology & Land Conservation presented by Wood County Park District (WCPD) and sponsored by Black Swamp Conservancy and Taproot: A Source.
Part I Ecopsychology & Land Conservation
Ecology Part II Ecopsychology & Land Conservation: Psychology
Part III Ecopsychology & Land Conservation: Land Conservation
How Alumni Use Their Education
I have found my doctorate from Viridis to be essential in my day to day job as the Vice President of a graduate school. To contextualize human social systems, such as business, within and dependent upon the broader ecological world, decision-making must consider short term tactical goals and actions with a long-term strategic sense that goes well beyond economics and unlimited growth. Because life itself is based on relationships, an education in ecopsychology makes one aware that the quality of all relationships - with oneself, other humans, non-humans and the ecological world are of great importance. - Dr. A. Vermeer
As a graduate of Viridis Graduate Institute, my ecopsychology education continues to feed my curiosity for, and devotion to, connecting humans with nature in my daily life: personally, relationally, and professionally. - Dr. A. Daunhauer
Ecopsychology informs every aspect of the work I do as a VGI faculty member teaching Biogeography: Humans & Landscapes; as the Events & Education Coordinator for Black Swamp Conservancy, a land restoration and conservation non-profit; and as co-founder of Taproot: A Source, an online community which fosters healthy engagement with ourselves, each other, and our world. Dr. L. Rodriguez