MA Program Tuition Fees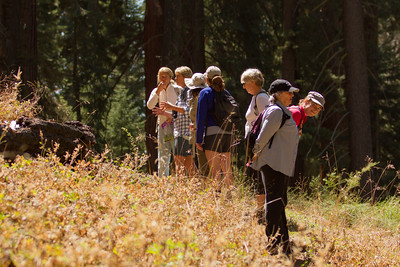 MASTER OF ARTS TUITION
Master of Arts in Social Science with Emphasis in Ecopsychology & Environmental Humanities
2-year, 54 quarter credit program
Tuition 2020
Tuition and Fee rates are set annually and based on the scheduled start date and continuous enrollment. Program tuition and fee rates will remain the same for the duration of the program with continuous enrollment. A separation in enrollment may result in a change in tuition and fee rates.
Tuition and fees cover access to all elements required in an educational offering.
Tuition (Refundable): $12,150
Fees (Nonrefundable):
Technology Fee (paid separately): $300
Thesis Project Fee (paid separately): $1,500
TOTAL PROGRAM TUITION & FEES: $13,950.
TUITION & FEES SUMMARY
TUITION & FEES

Cost per credit

Tuition

Fees

Tuition & Fees

Year 1 Credit Hours

30

$ 225

$

6,750.00

$

150.00

$

6,900.00

Year 2 Credit Hours

24

$ 225

$

5,400.00

$

1,650.00

$

7,050.00

TOTALS

$

12,150.00

$

1,800.00

$ 13,950.00
PAYMENT
Students make convenient, manageable $0 interest payments that allow you to graduate with a degree and without debt.
Monthly Tuition Payment Schedule
PAYMENT SCHEDULE

Tuition

20 payments of

$607.50

Due first of the month

$12,150.00

Tech Fee

(non-refundable)

Due 9/1 Year 1

$

150.00

$150.00

Tech Fee

(non-refundable)

Due 9/1 Year 2

$

150.00

$150.00

Thesis Fee

(non-refundable)

Due 6/1 Year 3

$

1,500.00

$1,500.00

TOTAL TUITION & FEES

$13,950.00
Important Note: Please ADMISSIONS page for details and required documents for submission to the Master of Arts program.
Textbook Costs
The cost of textbooks is not included in the quoted tuition. You may purchase them from a vendor of your choice. Textbook costs are based on new book prices.
ESTIMATED TOTAL CHARGES FOR THE ENTIRE EDUCATIONAL PROGRAM:
Total Tuition & Fees: $13, 950
Estimated books: $700.00 (based on new texts).
Graduation fee: $50.00
Estimated entire TOTAL: $14,700
TOTAL CHARGES THE STUDENT IS OBLIGATED TO PAY WITH STUDENT ENROLLMENT AGREEMENT: $100.
Program Fees
Nonrefundable Enrollment Fee of $100.00. Due with the submission of the Student Enrollment Agreement.
Nonrefundable Thesis Project fee covers faculty and administrative costs for support and time working with students throughout the thesis process. An additional Thesis Extension Fee will be assessed for those who require additional time to complete the final thesis project.
Nonrefundable Technology Fee: The technology fee covers technical staff and online technology required for a distance learning institute.
Viridis Graduate Institute does not participate in state or federal financial aid-funded programs. Graduates of Viridis depart with zero debt due to our payment plan option. Though the primary responsibility for education financing rests with the student, we encourage applicants to explore any of the following avenues of financial assistance.
No Interest Fee $0: Viridis Graduate Institute does not charge interest on the balance owed on student payment plans.
Education 1098T Forms, CRA T2202 or TL11A annual tax forms are provided by VGI.
Tax Deductible Educational Expense
While a personal accountant or Certified Public Accountant can best advise students regarding tax deductions, it is important to remember that the United States Code of Federal Regulations, Title 26, Section 1.162-5, Expenses for Education allows for personal income tax deduction of educational expenses including tuition, cost of travel, meals, and lodging, etc., so long as they: 1) Maintain or improve skills required by the individual in his employment or other trade or business, or 2) Meet the express requirements of the individual's employer, or the requirements of applicable law or regulations, imposed as a condition to the retention by the individual of an established employment relationship, status, or rate of compensation.
Please contact Viridis Graduate Institute with any questions you may have: vgi.registrar@viridis.edu