Master of Arts Program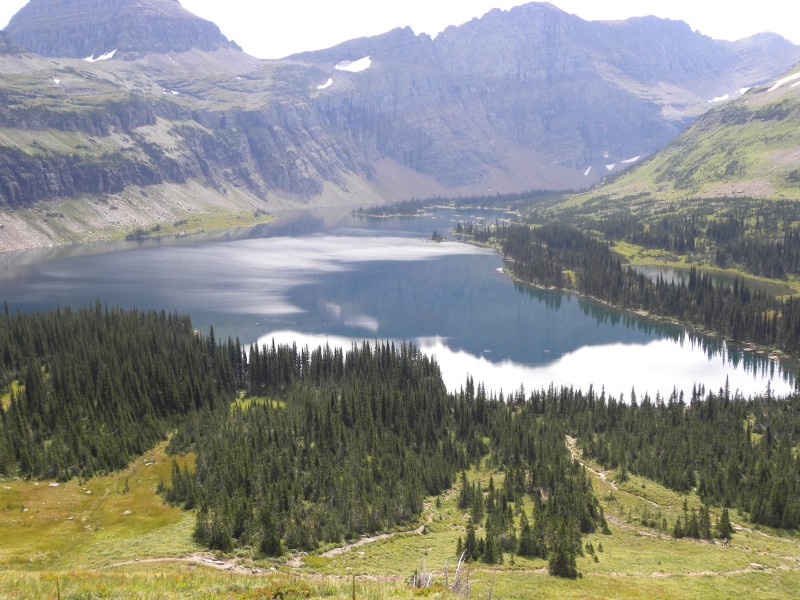 Ideas give us eyes to see. Ideas are both the shape of events and the modes that make possible our ability to see through events into their patterns. - James Hillman
Program Overview
Master of Arts in Social Science with Emphasis in Ecopsychology & Environmental Humanities
2-year, 54 quarter credit program
The Master of Arts degree (MA.Soc.Sc) is designed to equip students with ecological knowledge, psychological capacities, and communication skills necessary to effect change in human narratives and their resulting practices toward each other and the planet.
The MA is one of the most practical and flexible graduate-level degrees due to the focus on application and a transdisciplinary approach to interrelated ecological, social, and economic problems all communities face.
Graduates of the Master of Arts program will be able to think creatively, communicate effectively, and act ethically in their response to what matters in the world, and how the world must come to matter in their ecopsychology of practice.
MA and DA Graduates in Ecopsychology and Environmental Humanities practice as non-licensed ecopsychology professionals, much like environmental or conservation psychology professionals, cultural ecologists, ecological sociologists, and social or cultural ecologists.
Clinical and Therapeutic Application
Students interested in ecological psychology (ecopsychology) clinical and therapeutic applications obtain a comprehensive psychological education for how to work with the human and organizational ecosystem and their ecology of behaviors.
Viridis Graduate Institute is listed on The American Psychological Association's (APA) Division 34 website that includes Ecopsychology, Environmental, Conservation, and Population Psychology.
Unique Curriculum
The master's curriculum traverses multiple core courses in ecopsychology, mythological and philosophical foundations, biogeographical exploration of humans and landscapes, contemporary narratives underpinning forms of human exceptionalism, ecotoxicology, narrative inquiry, climate crisis and ecopsychological applications, art and imagery and affect on perception and the way in which we see, ethics, living ecologies and agency, and traditional ecological knowledge.
Completion of the master's program requires passing a comprehensive exam and successful completion of a thesis project.
Viridis invites worldwide participation - we are an online education provider and all programs are held live via Zoom technology. Our classes are intimate where learning is an interactive engagement.
Ideas That Matter
Ecological psychology (ecopsychology) is an educative approach to the ecological psyche and its entanglements with a responsive and damaged planet. To understand that the human psyche is ecological is to grasp ecological processes that affect and co-shape complex narratives and behaviors of Earth affect and co-shape the complexity of narratives and behaviors of the human ecosystem.
We live with a remarkable and beautiful symbiotic planet that acts upon us as much as we act upon it.
Complex patterns of human psychology, entangled in an affective ecology, carry stories of both needing relations with - and being a threat to - life. The most striking examples are a climate crisis resulting in human and non-human forced displacement; diversity extermination and extinction of necessary organisms and ecosystems, and devaluing the imagination.
It is precisely this obligatory ecological relationality among biotic beings and abiotic processes that require us to examine and reconfigure the reality of our (human) narratives and their exploitative practices. Ecological relationality has to do with our involvement with the world – its movements, physical body, politics, beauty, and suffering – all of which matter.
An ecopsychological education asks: What are you doing with what you know? How is it changing your matters of concern? What kinds of commitments are you willing to take on in this life, including commitments to yourselves, and who you may become?
An Education That Matters
The entangled issues of our times are persistent interrelated narratives of thought that continue to inflict human exceptionalism, supremacism, and notions of sameness on an interdependent and multispecies world resulting in divisive and destructive practices.
The study of ecopsychology offers an extensive knowledge base that examines ecological and psychological processes:
energy exchange,
diversity/multiplicity,
Intra-actions and waste,
change,
relationality, and
decay and renewal (ecological and psychological composting) that underpin all ecologies including the human psyche.
At VGI, students engage with affective ecopsychology and environmental humanities that offer practical and effective ways to reconfigure narratives, thereby transforming behavior, such that we become accountable and responsible for what we enact on nonhuman and human others and the Earth.
Change in attitude and behavior reconfigures our relations with difference and recognizes a shared symbiotic Earth of agentive ecologies and lively configurations that co-form and co-shape each of us adding complexity and relationality.
Ecopsychology is a deepening in one's understanding of the human ecosystem and its entanglement with others. It is an education that cultivates a sense of personal ethics, social conscience, psychological flexibility, and confidence in abilities and skills for your work in the world.
What is Ecological Psychology (ecopsychology)?
Pathways for Ecopsychological Application
We Look Forward to Your Involvement!
Viridis graduate institute, ecopsychology degrees, online education, distance education, masters in ecopsychology, doctorate in ecopsychology, PhD in ecopsychology, depth psychology, archetypal psychology, ecology, nature, everything is connected, ecopsychology, ecopsychology programs, ecopsychology programs online, wilderness training, rewilding, ecological psychology, diversity, biodiversity, environmental studies, degree in ecopsychology, social ecology, ecological sociology, cultural ecology, ecopsychologist, career in ecopsychology, ecopsychology intensives, intensives in ecopsychology, certificate in ecopsychology, ecopsychology certificate, ecopsychology career, narrative studies, change the narrative, change the culture, ecologize the psyche, ecopsychological education, Earth dynamics, earth systems, earth science, ecological processes, multispecies, human behavior, symbiotic planet, symbionts, symbiosis, anthropology, anthropocene, psychology, conservation ecology, biology, wildlife conservation, conscious, unconscious, worldviews, dualistic thinking, new narratives, think ecologically – act psychologically, ethics, rewild the psyche, study in nature, moral psychology, social justice, environmental injustice, education in ecopsychology, career in ecopsychology, ecopsychologist, ideas, ecological developmental biology.